Dr. Ursula Schmidt, LAc, MSCM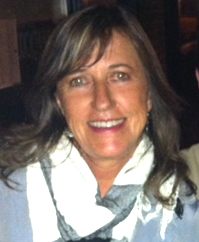 Ursula Schmidt is a Licensed Acupuncturist and Herbalist as well as a nationally certified Diplomate of Acupuncture. She received her Master's degree in Chinese Medicine from The Santa Barbara College of Oriental Medicine in California. Her training includes Acupuncture, Chinese Herbology and Nutrition.
Ursula also completed a certification course in Acupuncture and Orthopedics, and the National Acupuncture Detoxification Association training to become a NADA acupuncture detoxification specialist.
In addition to her Master's degree in Chinese Medicine, Ursula is also a Doctor in Veterinary Medicine.
Always in search of knowledge that would help her patients attain health and balance, Ursula continued her studies in several other modalities that beautifully merged and complimented Oriental Medicine. She became a NAET specialist to address allergies. She completed a 2 year Clinical Integration Course in 5 element style acupuncture course to better understand and treat the psycho-emotional side of physical conditions. She also became a Reiki Master and Bach flower remedies.
Ursula always felt compelled to merge and integrate East and West, science and technology, with philosophy and spirituality. With her background in medicine and continuous search for knowledge, she is able to bridge the gap and bring forth the valuable traditions often lost in modern medicine. Her deep caring style and ability to listen and spend time with patients are but a few of her many qualities.
Graduate of Bastyr University in Kenmore, WA 2008, one of four accredited naturopathic colleges in the country.
Dr. Stockwel
l is a naturopathic doctor that has been trained in medical science, diagnostic skills and natural healing by applying minimally invasive methods of whole-person health care. This includes the ability to diagnose, manage and treat a variety of acute and chronic illnesses. This excludes any major neurological or cardiovascular conditions, cancer, surgery or emergency medicine in which case would be referred out to a specialist, and patient would only receive adjunctive care. Dr. Stockwell will be offering the following services at Coastal Wellness Health.