Coastal Wellness Health is open. We are following all State of Maine re-opening guidelines to keep our patients and ourselves safe.
A pandemic within a pandemic. The role of chronic inflammation in becoming severely ill with COVID-19, and how to reverse it. 
Recent data has shown that among the people that contract COVID-19, less the 20% become severely ill, and even those tend to recover fully. Nevertheless, the wide range of symptoms and outcomes has generated a high level of anxiety in the general population and in the medical community. The answer as to why some people become severely ill while other have only mild symptoms may be found in the integrity of the immune system.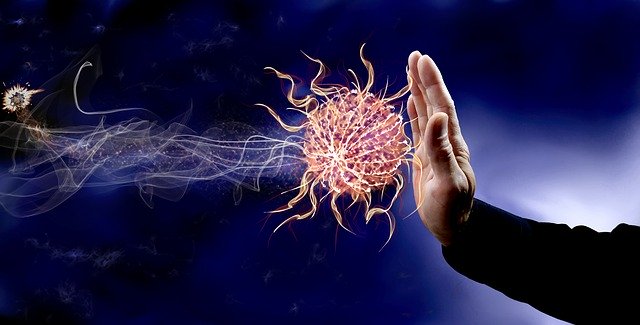 What is Metabolic Syndrome?  Metabolic Syndrome is a chronic inflammatory condition characterized by an immune system imbalance. People with this condition typically have high blood pressure, high triglycerides, high cholesterol, excess weight, insulin resistance (pre-diabetes) and/or diabetes. With the elderly, and immune compromised they are the population at higher risk of becoming severely ill.
This condition started appearing in the United States in the late 1970's, spreading within a few decades to other industrialized countries. Currently, it is considered an impending disaster for health, society, and the economy. The appearance of the COVID-19 pandemic has had the effect of shrinking the lines between infectious and non-infectious diseases; sounding an alarm among the population at-risk, while creating a crisis in the health system. Metabolic Syndrome is now considered a pandemic within a pandemic.
What causes Metabolic Syndrome? Many factors contribute to the development of this syndrome; among them is genetic predisposition, diet, stress, lack of exercise, environment, and poor sleep. Mostly lifestyle.
What happens when we have chronic inflammation? Inflammation is a symptom of a dysfunctional immune system, and it's strongly associated with the COVID-19 virus. Individuals with Metabolic Syndrome have high levels of an enzyme that facilitates the entrance of the COVID-19 virus into the cells. This paired with low immune function makes the individual a perfect host for this infection, as well as any other to come.
How to reverse Metabolic Syndrome. Recently published studies on the pandemic have shown a correlation between diet and metabolic syndrome with the infection and death rates of CoVID19. Poor nutrition is currently the leading cause of illness in the United States, with unhealthy diets killing more than half a million people each year.
The Mediterranean diet, due to its strong anti-inflammatory effect is the diet of choice to help with the symptoms associated with Metabolic Syndrome.
The diet recommends eating plenty of fresh fruit, vegetables, whole grains, olive oil, fish high in Omega-fats, nuts, and seeds. It's not only healthy, but also delicious.
Summer is the perfect season to start a healing and prevention program to build and maintain a strong immune system. A variety of fresh and local vegetables and fruits are readily available, and exercising outdoors can help to create a routine for the rest of the year.
Nutritional counseling, herbs, acupuncture treatments, as well as some supplements can help alleviate stress, poor sleep, high cholesterol, impaired immunity, and blood sugar imbalances.
References
Jeffrey Bland, PhD. COVID 19 : A Pandemic Within a Pandemic. Medium.com
Gisela Crespo. Poor diets threaten US national security — and it's serious. CNN.