Prevention Strategies for this Holiday Season
In order to enjoy the Holiday Season we need to stay healthy. The current pandemic is asking us to re-double the efforts to protect our loved ones and us. Some simple measures can make a big difference.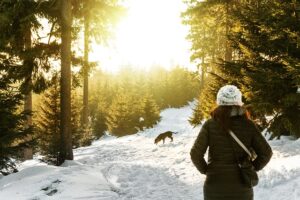 Sugar. Keep in mind that sugar depresses the immune system. This will make you more prone to getting sick and worsen allergy symptoms. During the holidays there is an excess of sweets and baked goods, moderation is key to staying healthy.
Water. Make sure to stay hydrated. When it's cold we forget to drink water, this paired with indoor heating can contribute to drying our mucous membranes making them more susceptible to infections.
Movement. Avoid sitting down for more than half an hour straight in front of a screen. It stresses the eyes, neck and compresses the pelvic organs. Just getting up and walking around the chair is enough. Walk in nature as much as possible. Exposure to forest and oceans boosts our immune system.
Stay warm. When going outside wear shoes that keep the feet warm and wear a scarf to protect the neck from the cold. Getting chilled suppresses the immune system making us more susceptible to infections.
Easy Prevention Protocol
Vitamin C: 500 mg twice a day
Quercetin: 250-500 mg twice a day
Zinc: 25-30 mg a day
Vitamin D: 2000 to 5000 IU a day.

These supplements have the potential to stop both the Covid 19 and influenza virus from attaching to the cell membrane and reproducing. They lack side effects and are low-cost.
Be safe, stay healthy!
References
Quercetin and Vitamin C: An Experimental, Synergistic Therapy for the Prevention and Treatment of SARS-CoV-2 Related Disease (COVID-19) Biancatelli, Berril, Catravas, Marik. Division of Pulmonary  and Critical Care Medicine. Eastern Virginia Medical School.