Covid-19 Prevention. How to use supplements to create protection.
With the change in weather we have seen a surge in new cases of coronavirus.
At this point there is no approved vaccine or preventive treatment for this infection. Aside from social distancing and wearing a mask, we can also strengthen our body resistance to the virus by using certain nutrients. We can protect, prevent, and ameliorate the impact of the outbreak.
These simple measures could help us stay healthy during the next few months.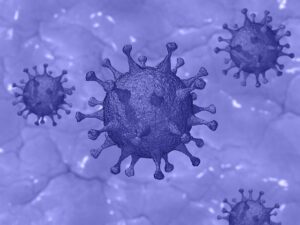 Vitamin C: Vitamin C is an antioxidant, and free radical scavenger with anti-inflammatory properties. It's fundamental for the functioning of the immune system; the supplementation of this vitamin during this pandemic is crucial. Low levels of vitamin C are associated with respiratory illness and pneumonia in elderly people.  COVID-19 complications are due to the virus causing high levels of inflammation throughout the body. Vitamin C could prevent this inflammatory response.
Dosage: 500 mg twice a day.
Vitamin D: Induces the expression of certain genes that can enhance immunity. It stimulates the production of antiviral and antimicrobial substances in the cells of the respiratory system. Recent studies have demonstrated that Vitamin D supplementation reduces the risk of acute respiratory infections. There is also a link between low levels of Vitamin D and COVID-19 mortality.
Dosage: 2,000 to 5,000 IU daily.
Magnesium: A lot of enzyme systems in the body depend on the presence of magnesium. It is now known that this mineral deficiency is very common due to poor contents in food. Magnesium is also fundamental for energy production in the cell and a cofactor in most immune responses. Supplementation is a good option to boost immunity during a viral epidemic.
Dosage: 400 to 600 mg daily
Zinc: A deficiency in zinc rapidly diminishes antibodies. Zinc supports innate immunity (the protection before antibodies can be formed). Research has shown that taking zinc at the beginning of a common cold significantly reduces the duration and severity of the symptoms.  Zinc may also help prevent COVID-19 due to its antiviral properties.
Dosage: 25 mg daily
Quercetin: Its antiviral properties have been investigated in numeral studies. When quercetin is taken together with Vitamin C a synergistic antiviral action is produced due to their overlapping antiviral and immune regulatory actions and the capacity of Vitamin C to recycle quercetin enhancing its efficacy.
Dosage: 250 to 500 mg twice a day.
We are offering these supplements at a 50% discount for all Coastal Wellness Health patients during the month of November.
References
Vitamin C as prophylaxis and adjunctive medical treatment for COVID-19 https://www.sciencedirect.com/science/article/pii/S0899900720302318?via%3Dihub
Quercetin and Vitamin C: An Experimental, Synergistic Therapy for the Prevention and Treatment of SARS-CoV-2 Related Disease (COVID-19) Biancatelli, Berril, Catravas, Marik. Division of Pulmonary  and Critical Care Medicine. Eastern Virginia Medical School.
A Proposed Micronutrient Protocol for COVID-19 Pandemic.
Townsend Letter. November 2020.