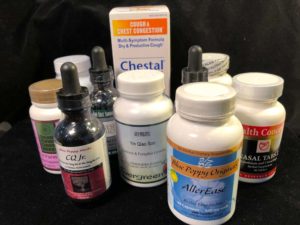 The drop in temperature, humidity and barometric pressure that announce the beginning of autumn are big stressors for our body.
Fall is the most challenging season of the year for our immune system; it is very common to get sick during these months. People suffering from allergies also notice an aggravation of symptoms in autumn.
"In Traditionally Chinese Medicine the changes in nature are linked to our physical and emotional health.
Autumn is considered the season of the Lung and Large Intestine; and the Metal element."
In the fall our respiratory system becomes more susceptible to colds, coughs, asthma, bronchitis and even pneumonia.
Our digestive transit slows down and there is a tendency towards constipation, due to the reduced intake of water in colder weather.
Emotionally feelings of loss and grief, attributed to the metal element, are more noticeable in the fall.
Receiving a seasonal acupuncture treatment and some nutritional counseling can help preserve good health.
Acupuncture and the Immune System
Acupuncture has a strong effect on the immune system. The activity of natural killer cells and the production of antibodies are enhanced by acupuncture. An acupuncture treatment at the beginning of a cold can stop the progression or shorten the recovery process.
People that receive regular treatments have less colds and allergies.
Herbal Remedies
Chinese Medicine has undergone thousands of years of trial and error to create therapeutic formulas that are very effective to treat allergies, and cold and flu in children and adults, without debilitating side effects. Herbal formulas are elegantly designed to address specific symptoms like sore throat, body aches and fever at the beginning of an illness; or once it has moved into the sinuses or lungs.
Herbs can also act as natural antibiotics.
Some formulas are very effective for asthma and coughs, without the side effects of harsher treatments.
An herbal approach to illness can help overcome allergies, colds and flu in a gentle effective manner.